Tahiti – French Polynesia
Tahiti is the last stop of our journey to French Polynesia. We are not staying for long, only one night, because we just want to see a couple of things we have heard about.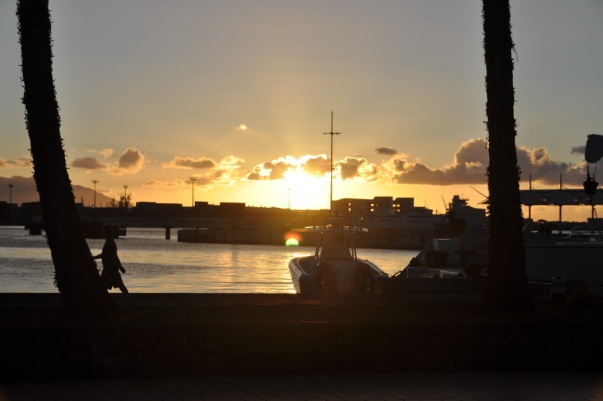 We get to the airport from Bora Bora and we find our transfer ready to take us to our hotel, the Tahiti Nui. The travel agency booked it for us and we thought it was a very simple one, especially because our staying will be very short. Instead we find it is very modern and so beautiful!
The staff is particularly kind, they tell us that we have to leave the room within ten o'clock the day after. But as our plane is due at midnight, we can use the pool and other services even after the check out for free. Our room is very nice and we can enjoy a nice view from our small terrace.
We decide to go out soon and we wander around the port, then we have dinner in a very typical place, Les Trois Brasseurs, very good food and very good beer, but as we are tired we decide to go back to the hotel rather early.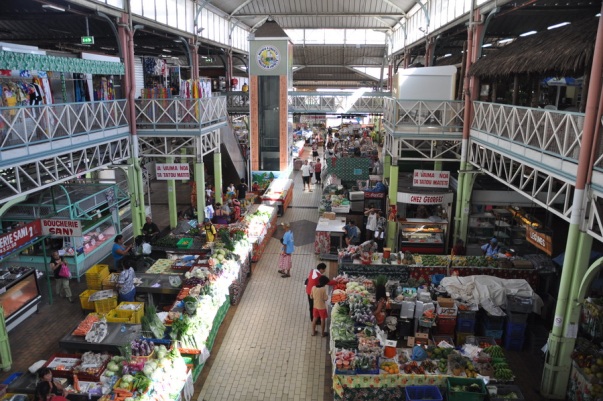 Papeete Market
The morning after, we have a delicious breakfast and then we go to Papeete market. it is absolutely incredible and in typical Polynesian style; there are several musicians that sing sweet melodies and make the atmosphere happy, but above all, there are stands that sell almost everything. There are colored flowers, flower necklaces, spices, essences. On the upper floor there are lots of shops selling pareos, clothes and shoes (especially flip-flops). And then fish, so much fish!
Everything is so beautiful we stay in the market for hours and we would like to buy everything, in the end we only buy a shirt for Gianni and a pareo for me. Then we go for lunch to the Les Trois Brasseurs, because the food is very good and it is near the hotel.
The staff gives us a towel and we spend the afternoon in the pool. Then, out again, we want to have dinner at the roulottes, we have heard about them quite a lot.
Les roulotte Tahiti
We get to the port, we sit on a wall and wait: the show is incredible, a lot of vans are arriving and parking each in his place. From each one, three or four people get down, and immediately everyone is very busy. Someone takes tables and chairs down the van, someone lays the tables, someone starts cooking… We do not believe our eyes, in a few minutes they are ready to serve food freshly prepared! And while other vans are coming, we go round to decide what we want to eat: they serve crepes, fried fish, crepes and so on… Everything seems to be very tasty, and in the end we decide to have crepes, they are very good.
The atmosphere is very special, under a starry sky, on the other side of the world, surrounded by very good smells. It is hard to go away, but unfortunately we have to! A short walk to the hotel and a taxi takes us to the airport!
There is a long queue for the check in, but luckily it is very fast and in a short while we are sitting in the waiting room for international departures… even if room is not the right word, because in reality it is an open space, with sofas and tables where we can taste a last exotic drink.
An incredible holiday until the end: Ia Orana (bye bye) Polynesia!